14 Days
19th July - 1st August 2020
This program is an adventure through Ghana and Togo as we participate in activities of organizations centered around farming. We will also be engaging the historical realities that have shaped the political, economic and social fabric of these two seemingly disparate but similar countries. There would also be ample time for relaxation and reflection and opportunities to connect with the people, organisations and communities we will be in contact with while engaging with them. We also partake in the Pan-Afrikan Festival (PANAFEST) which brings together a massive amount of Afrikans globally to Oguaa, Cape Coast.


Total fee*- $1550 USD
NSISO | HIGHLIGHTS
Travel through Ghana and Togo with an intimate group of curious and adventurous Black=Afrikan people.

Connect with local grassroots organizations, people and communities centered around farming.

Live, eat and travel as if you were living in Ghana and Togo.

Experience the Pan-Afrikan Festival (PANAFEST) in Ghana.



*Fees cover accommodation, transportation and all activities in itinerary. Also included is 3 meal food & beverages while with us as well as access to pre-trip support.
Break-down of fees:
Program fees = $1250 USD

Ntoboa/ Contribution= $300 USD
( Ntoboa are monetary contributions made to various grassroots organizations and communities with whom we engage with)
ITINERARY
Days 1 - 3 (Accra)
We will begin our journey in Accra picking each participant from the airport as you arrive. Making sure you acclimatize, you will be introduced to the sights, tastes and the fast paced rhythmic pulse of Ghana's capital city, Nkran also known as Accra. We will also be picking up visas for Togo before we hit the rope climbing course in the botanical gardens of the University of Ghana which will facilitate a team bonding as we orient you and allow you to be present in your new surroundings.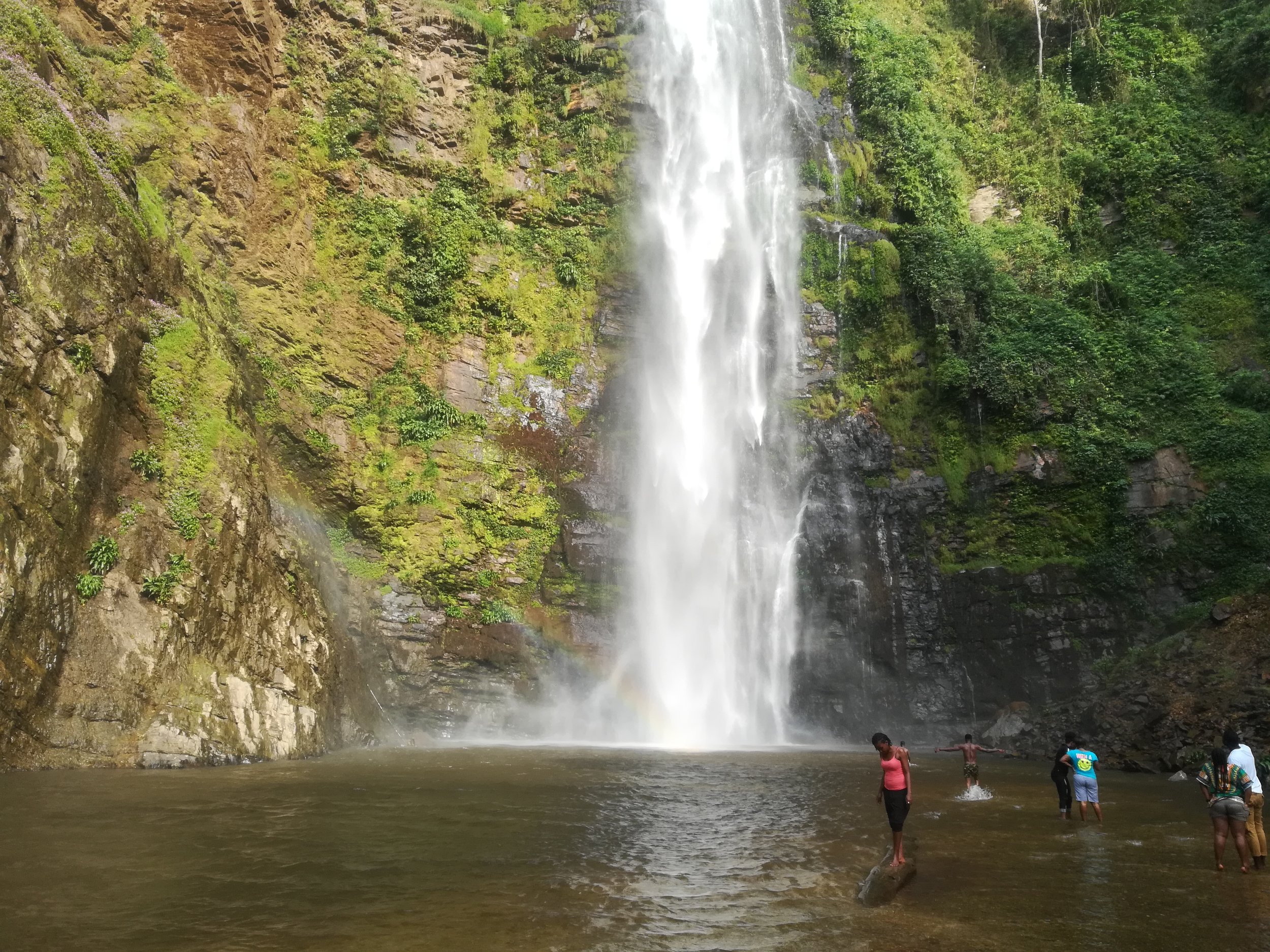 Day 4 -5 (Wli)
Having Journeyed about five hours to the east of the capital, Accra, we will arrive in the town of Wli (Vlee) in the Volta Region nestled at the foot of the mountains. We will set our bags down and meet with a few community members who will brief us on the histories of the town and the famed waterfalls, Wli Agumatsa, known to be the biggest in West Afrika.
As the light begins to lift the veil for the start of the following day, we will set off on a trek which will see us traverse the lush green mountains of the waterfalls. The trek will be laden with the tranquil melody of birds and picturesque landscapes and we will descend into the waterfalls after summiting for an aquatic healing. This trek will take anywhere between 5-8hrs and will make us humble to the Supreme. There is power in complete surrender.
Days 6 - 9 (Kpalime - Lome)
We will head into Togo after our trek arriving in Kpalime where we will meet with our partners, TogoKinder a non-profit organisation. Here, we will join forces with community members of the organisation on their organic farm whose proceeds fund the education of their kids. We will also engage them on the affects of the current political situation in Togo. Relaxing in this calm yet vibrant city, we will explore bits and parts of the city. We will head to Lome, the capital of Togo where we will enjoy a night of live music and connect with a few artists and activists before heading back into Ghana.
Day 10 - 14 (Cape Coast - Cape Three Points)
No trip to Ghana will be complete without a visit to Oguaa, also known as Cape Coast. Having arrived from Lome, Togo, we will pay homage to the spirits of our ancestors who were taken through the menacing slave dungeons. We will reflect on this atrocity which has shaped our mental, emotional, political, economic landscapes and made us strangers to ourselves. We will also connect with Ras Kobby whose organisation in Cape Coast focuses on the kids in the city. Together as an after school activity, we will learn the process of the making of batik and tye & dye clothing. Proceeds from clothes made funds activities for the kids as well as beach clean up activities.
Our time in Oguaa will end with us joining the movement of our bodies to the profound rhythm of the drum; the ancient musical instrument of the land. Around bonfires, the dance will exude highness and lightness of our spirits ushering the dawn of the end of this program. We will reflect on this travel intensive program in the beautiful green eco-ville of Escape Lodge which sits by the ocean at the southern most tip of Ghana. Having spent a day here debriefing, we will head back to Accra for final yɛbɛhyias (we shall meet again) before departures.
Accommodations
Our time will be split into several styles of accommodation, from sharing local guest houses to dorm-style hostels. Immersing ourselves in various local communities, we'll certainly feel the warmth from welcoming Afrikan=Black families. Although accommodation varies from place to place, everywhere we stay will be a safe and enjoyable place to lay your head!